Dr. Sukhdip Singh is a General Dentist at Acadian Smiles in Meteghan.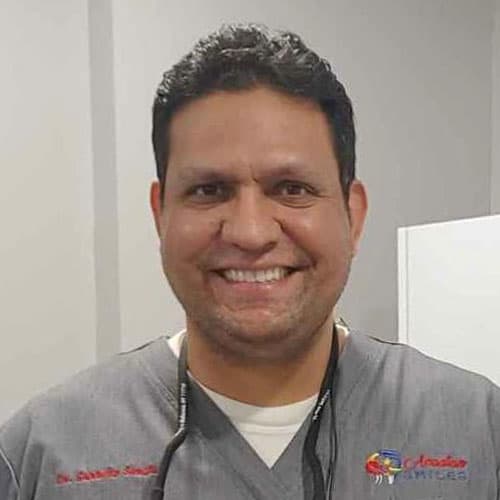 Dr. Sukhdip Singh
Dr. Singh was born and raised in Odisha, India. He earned his Bachelors in Dental Surgery from Manipal University, Mangalore, in 2010. While successfully running a private practice along with his brother in his hometown, Dr. Singh decided to move to Canada in order to further his career.
In 2017, he completed the National Dental Examination Board (NDEB) Licensing process, and in 2018, he joined as an Associate Dentist at Southwest Dental, Meteghan in Nova Scotia. He is now, the Practice Principal at the same office, which is currently known as Acadian Smiles.
Dr. Singh is passionate about Endodontics and Restorative Dentistry. He is known for his witty and jest nature, and his compassionate demeanor instantly puts the patients at ease! His team admires his leadership skills.
Dr. Singh resides in Meteghan, along with his wife and two little boys. Following their move in 2018, they instantly fell in love with this beautiful Acadian Community and decided to call it Home. Dr. Singh is a voracious reader and is passionate about innovation & technology.
Outside work, he enjoys exploring what the rural part of Canada offers like history, woodlands, hunting, etc. He enjoys his downtime with contemporary Indian music and loves to entertain his friends and family.